Mr.Praveen Singh is a leader in business transformation and payments professional with over 30 years of experience.
He is the former CFO of SBI cards.
Currently he is Divisional General manager of one of the fastest growing Exchange companies in the world, Al Mulla Exchange.
His innovative take  on this  business and the way CX is transforming the way their organization is functioning is very interesting.
CXREFRESH:  How does Al Mulla Exchange maintain its leadership in a rapidly changing and highly competitive market?
Mr. Singh :  Al Mulla Exchange is primarily a remittance company and we deal withthousands of customers every day in branches and is very important for us that customer derives maximum  value from our products and services. While this remittance business is commoditized in terms of exchange rates we offer and primarily this exchange rate is offered by many companies together. What distinguishes us from other companies here is the customer experience we offer to our customers. Or whether they aspire to deal with us once again when they come to us next time  totally depends on how was the moment of truth for the customer when they interacted us with the first time.
CXREFRESH: What is your take on India and its strength and leadership in the new world ? Especially in the BPO sector.
Mr.Singh: India we see brings in a tremendous skill set in terms of BPO businesses and it is not only us but the entire world looks towards India when they try to design something new, something valuable something long lasting in terms of processes and in terms of adding value to customers and in terms of products or in terms of superb customer experience.
CXREFRESH: Are you witnessing disruption in business ?
Mr.Singh: The business, we feel is getting disrupted everyday. We see new players coming into the market almost every alternate day.
CXREFRESH: How should leaders adapt to business transformation to win the hearts and minds of customers?
Mr.Singh: On transformation side, I personally feel that customer expectations from a business while it remained constant that we as an organization continue deliver value to them but then the dimension of that value keep evolving and the company which is able to predict and design the products and service will always win the heart and mind of the customer, hence transformation in business is very very important not only in the mind but in execution also.
Aakanksha Bhargava, a young 33-year passionate enthusiast who was born in the family that pioneered the moving business in India and believes she was always meant to be in the relocation Industry.
She took over from her father as the CEO of PM Relocations on August 13th, 2012. She has been working in the industry at an early age of 21 years, and holds an experience of over 10 years now with a vast exposure to international moving. 
Watch out Ms. Aakanksha Bhargava, CEO PM Relocations speak about the CX strategies that she has implemented which is so unique from the other players in the industry.
This is one of the prime reasons behind the phenomenal growth of PM Relocations.
Ayush Global Private limited,Go Ayush.com is basically a market place for herbal natural organic goods where we have good number of manufacturers across the country who directly host and display their products on the marketplace for sale to end customers, so there are no layers in between whole-sellers, retailers or distributors and the packet directly reaches from the manufacturers godown to the customers which make it a unique platform.
Asha didi is India's first voice operated virtual health assistant to speak and understand hindi, it is an integrated virtual health buddy meant to help common man, who suffer in absence of Right Information. sha didi can answer millions of queries related to health on Medicines, Diseases, Symptoms, Surgical Procedures, and First Aids etc.
Asha's Integrated platform is designed by experts offering many facilities for one's complete family health needs including – Online doctor consultation support, finding a related expert nearby, Personal Health Records – Sharing & Remote monitoring, Family profiles, family Doctors, Diet plans, Fitness guidance and many more.
Mr. Vikram Aditya Tirthani, is a true visionary and his immense and indepth research in creating and offering a perfect customer experience  to his customers is truly resonating with the success he and his organization is enjoying today.
Avery Dennison Corporation (NYSE: AVY) is a global materials science and manufacturing company specializing in the design and manufacture of a wide variety of labeling and functional materials. The company's products, which are used in nearly every major industry, include pressure-sensitive materials for labels and graphic applications; tapes and other bonding solutions for industrial, medical and retail applications; tags, labels and embellishments for apparel; and radio-frequency identification (RFID) solutions serving retail apparel and other markets. Headquartered in Glendale, California, the company employs approximately 30,000 employees in more than 50 countries. Reported sales in 2018 were $7.2 billion.
A pioneer and a practical implementer of unique CX strategies which has definitely created an amazing impact on Avery Dennison customers.
Watch Mr. Shankar Sudararaman speak on the amazing CX strategies and values of Royal enfield.
A superbly crafted CX design right from the manufacturing to retail makes Royal Enfield a super iconic and most loved brand.
Mr. Zahoor Ahmad Sofi an energetic and enthusiastic professional who has a great way of explaining his views, he is a leader who knows the way, goes the way and shows the way. He believes and says-
'In today's age, customer service is the most critical factor to one's success in business, we intend to continuously deliver highest levels of satisfaction and keep raising the bar for ourselves. Travel and Visa sector has been one of the most dynamic among all other businesses. We at valueADZ shall proactively upgrade, knowledge and skills of the team members to cope up with the ever changing environment.'
An extremely professional and competent service provider. Mr. Zahoor is very polite and conscientious, with a personal commitment towards his clients which is very comforting for the client.
                                                                   -Neerja Hajela
Dhruba Roy Chowdhury ,IIM Calcutta alumnus with ~13 years of Customer experience, support strategy, consulting and program management experience. As a people leader, lead large scale (10000+ HC), multi-geography, outsourcing and in-house operations teams across multiple sites in 10+ countries in Telecom, Banking, E-Commerce, Social Media, Transportation and Food Tech domain in B2B and B2C domain. During these years have managed total OPEX of multi-millions USD annually.
Expert in setting up Standard Operation Procedures, Workforce management capabilities, new teams, incentive structures and reward programs for agent engagement and internal growth trajectory.
Customer Experience advocate, been able to right track a program to uplift NPS and CSAT across all programs handled in Telecom, Banking , E-Commerce and Social Media.
Mr. Abhay Batra, Chief Financial Officer, Clovia, a delhi university alumnus, Charted Accountant by profession, belongs to family of charted Accountants .Prior to Clovia,  he was the chief accounting and corporate controller at MMTC-PAMP India Pvt Ltd, a joint venture between the Swiss commodity giant MKS PAMP Group and the Indian government, he has worked across 15 countries.
At Clovia, Abhay is primarily responsible for managing the financial risks of the company, financial planning, and reporting. He comes with an experience spanning the entire gamut of finance including controllership, financial planning and analysis, compliance, taxation, reporting, and business operations.
He has been recognized under the 8th annual CFO100 program 2019 for the CFO100 2019 Roll of Honour under the Cost Control Management category.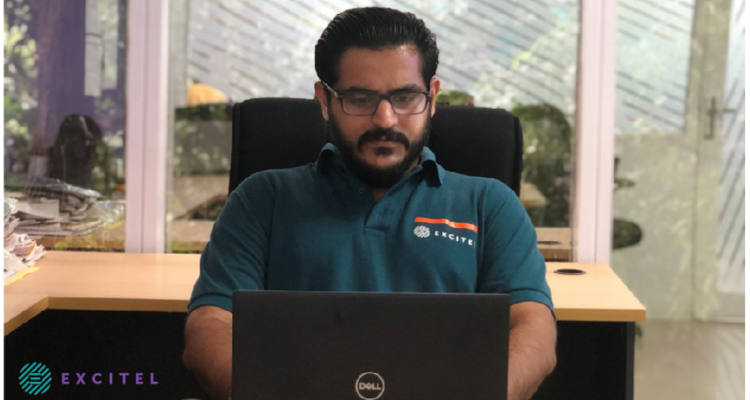 Mr. Pravin jha is a strong sales professional with a EGMP focused in Business Administration and Management, General from Indian Institute of Management, Bangalore. He has a vast experience in the automotive industry .He is an experienced Sales And Marketing Specialist with a demonstrated history of Negotiation, Sales, Business Development, Marketing Strategy, and Sales Operations.