CX Pathbreakers
https://www.youtube.com/watch?time_continue=1&v=vMNermUwlhE
Interview
Mr.Praveen Singh is a leader in business transformation and payments professional with over 30 years of experience.
He is the former CFO of SBI cards.
Currently he is Divisional General manager of one of the fastest growing Exchange companies in the world, Al Mulla Exchange.
His innovative take  on this  business and the way CX is transforming the way their organization is functioning is very interesting.
Excerpts from the interview are:
CXREFRESH:  How does Al Mulla Exchange maintain its leadership in a rapidly changing and highly competitive market?
Mr. Singh :  Al Mulla Exchange is primarily a remittance company and we deal withthousands of customers every day in branches and is very important for us that customer derives maximum  value from our products and services. While this remittance business is commoditized in terms of exchange rates we offer and primarily this exchange rate is offered by many companies together. What distinguishes us from other companies here is the customer experience we offer to our customers. Or whether they aspire to deal with us once again when they come to us next time  totally depends on how was the moment of truth for the customer when they interacted us with the first time.
CXREFRESH: What is your take on India and its strength and leadership in the new world ? Especially in the BPO sector.
Mr.Singh: India we see brings in a tremendous skill set in terms of BPO businesses and it is not only us but the entire world looks towards India when they try to design something new, something valuable something long lasting in terms of processes and in terms of adding value to customers and in terms of products or in terms of superb customer experience.
CXREFRESH: Are you witnessing disruption in business ?
Mr.Singh: The business, we feel is getting disrupted everyday. We see new players coming into the market almost every alternate day.
CXREFRESH: How should leaders adapt to business transformation to win the hearts and minds of customers?
Mr.Singh: On transformation side, I personally feel that customer expectations from a business while it remained constant that we as an organization continue deliver value to them but then the dimension of that value keep evolving and the company which is able to predict and design the products and service will always win the heart and mind of the customer, hence transformation in business is very very important not only in the mind but in execution also.

Aakanksha Bhargava – CEO PM Relocations
Aakanksha Bhargava, a young 33-year passionate enthusiast who was born in the family that pioneered the moving business in India and believes she was always meant to be in the relocation Industry.
She took over from her father as the CEO of PM Relocations on August 13th, 2012. She has been working in the industry at an early age of 21 years, and holds an experience of over 10 years now with a vast exposure to international moving. 
Watch out Ms. Aakanksha Bhargava, CEO PM Relocations speak about the CX strategies that she has implemented which is so unique from the other players in the industry.
This is one of the prime reasons behind the phenomenal growth of PM Relocations.

Meet Mr. Rupesh Kapoor, Co-Founder & Director, Ayush Global Pvt Ltd
Ayush Global Private limited,Go Ayush.com is basically a market place for herbal natural organic goods where we have good number of manufacturers across the country who directly host and display their products on the marketplace for sale to end customers, so there are no layers in between whole-sellers, retailers or distributors and the packet directly reaches from the manufacturers godown to the customers which make it a unique platform.

Mr. Vikram Aditya Tirthani, Founder, Asha Didi – Ask any health query online
Asha didi is India's first voice operated virtual health assistant to speak and understand hindi, it is an integrated virtual health buddy meant to help common man, who suffer in absence of Right Information. sha didi can answer millions of queries related to health on Medicines, Diseases, Symptoms, Surgical Procedures, and First Aids etc.
Asha's Integrated platform is designed by experts offering many facilities for one's complete family health needs including – Online doctor consultation support, finding a related expert nearby, Personal Health Records – Sharing & Remote monitoring, Family profiles, family Doctors, Diet plans, Fitness guidance and many more.
A truly unique CX focused company.
Mr. Vikram Aditya Tirthani, is a true visionary and his immense and indepth research in creating and offering a perfect customer experience  to his customers is truly resonating with the success he and his organization is enjoying today.

About Avery Dennison Corporation
Avery Dennison Corporation (NYSE: AVY) is a global materials science and manufacturing company specializing in the design and manufacture of a wide variety of labeling and functional materials. The company's products, which are used in nearly every major industry, include pressure-sensitive materials for labels and graphic applications; tapes and other bonding solutions for industrial, medical and retail applications; tags, labels and embellishments for apparel; and radio-frequency identification (RFID) solutions serving retail apparel and other markets. Headquartered in Glendale, California, the company employs approximately 30,000 employees in more than 50 countries. Reported sales in 2018 were $7.2 billion.
Mr. Abhay Pratap Singh Chauhan, Head Customer Service, Avery Dennison
A pioneer and a practical implementer of unique CX strategies which has definitely created an amazing impact on Avery Dennison customers.
Watch Mr. Shankar Sudararaman speak on the amazing CX strategies and values of Royal enfield.
A superbly crafted CX design right from the manufacturing to retail makes Royal Enfield a super iconic and most loved brand.

Mr. Zahoor Ahmad Sofi, Founder and Director, VALUEADZ— A True CX Leader
Mr. Zahoor Ahmad Sofi an energetic and enthusiastic professional who has a great way of explaining his views, he is a leader who knows the way, goes the way and shows the way. He believes and says-
'In today's age, customer service is the most critical factor to one's success in business, we intend to continuously deliver highest levels of satisfaction and keep raising the bar for ourselves. Travel and Visa sector has been one of the most dynamic among all other businesses. We at valueADZ shall proactively upgrade, knowledge and skills of the team members to cope up with the ever changing environment.'
A leader who understands his customer's requirements: Testimonial from one of his clients:
An extremely professional and competent service provider. Mr. Zahoor is very polite and conscientious, with a personal commitment towards his clients which is very comforting for the client.
                                                                   -Neerja Hajela

Mr. Dhruba Roy Chowdhury, General Manager and Head of Support Operations, UBER— A True CX Leader
Dhruba Roy Chowdhury ,IIM Calcutta alumnus with ~13 years of Customer experience, support strategy, consulting and program management experience. As a people leader, lead large scale (10000+ HC), multi-geography, outsourcing and in-house operations teams across multiple sites in 10+ countries in Telecom, Banking, E-Commerce, Social Media, Transportation and Food Tech domain in B2B and B2C domain. During these years have managed total OPEX of multi-millions USD annually.
A Reputed "Troubleshooter" with knowhow of how to fix any broken program and deliver
Expert in setting up Standard Operation Procedures, Workforce management capabilities, new teams, incentive structures and reward programs for agent engagement and internal growth trajectory.
Customer Experience advocate, been able to right track a program to uplift NPS and CSAT across all programs handled in Telecom, Banking , E-Commerce and Social Media.

Mr. Abhay Batra, Chief Financial Officer, Clovia,— A True CX Leader
Mr. Abhay Batra, Chief Financial Officer, Clovia, a delhi university alumnus, Charted Accountant by profession, belongs to family of charted Accountants .Prior to Clovia,  he was the chief accounting and corporate controller at MMTC-PAMP India Pvt Ltd, a joint venture between the Swiss commodity giant MKS PAMP Group and the Indian government, he has worked across 15 countries.
"Passion is the only difference between having a job and having a career"
At Clovia, Abhay is primarily responsible for managing the financial risks of the company, financial planning, and reporting. He comes with an experience spanning the entire gamut of finance including controllership, financial planning and analysis, compliance, taxation, reporting, and business operations.
He has been recognized under the 8th annual CFO100 program 2019 for the CFO100 2019 Roll of Honour under the Cost Control Management category.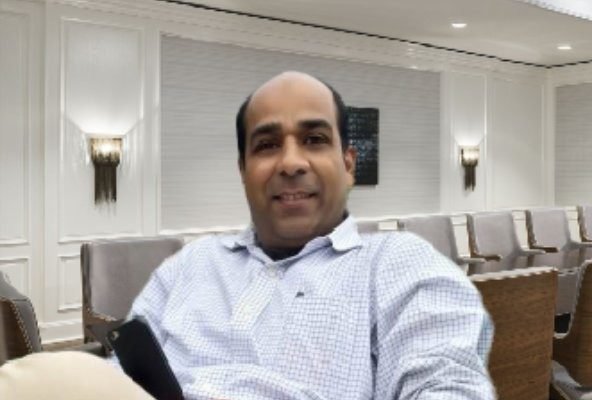 Satisfied Customer is the best strategy of all
CX Refresh was incorporated to create a global community of CX leaders and thought leaders who will come together to create world class CX strategies for businesses to grow. In our quest to showcase industry leaders and iconic professionals on CX Refresh, we got a chance to meet Mr.Khalid Dar, ex- Havells, Idea, Airtel.
Khalid is a Six-Sigma Black Belt Certified professional having 14+ years of experience of Sales and Marketing, Business Development, Business Analysis, Client Relationship Management, Team Management, Process Management, Revenue and Usage, Loyalty Program, Churn Management, Customer Segmentation, and Product Designing, Process Excellence, Customer Service, TQM, and Contact Centers Operations with Telecom and Tele-media players.
Excerpts from his interview
How do you identify the problems in your current CX strategy?
What I personally believe that problem happens to be in the system in different forms/shapes/sizes and intensities, it can be inherent or induced, malignant or benign, incremental or exponential.
A clearly definite list of problems is the most suitable basis for recognizing probable solutions. Problems can be identified, both now and in the future, as signal that purposes are not being achieved. However, objectives are often rather abstract, and it may be easier for members of the public to understand a strategy based on clearly identified problems. This problem-oriented approach to strategy formulation is an alternative to starting with objectives, but does still need to be checked against the full list of objectives.
Every problem use to have its own identifying, measuring, handling, fixing and calibrating tools, techniques, frameworks, and strategies to identify and fix it. Every signal from your internal and external customers is a key and lead towards problem(s). 
CX experts or analysts need to have a strong hold on data and events, at times there is a major gap between cause-n-effect. At times impact of effect is happens after a long time, which is actually because of cause-n-effect gap. In many cases, we have seen that customers are giving signals at one time, and the effect comes after a long time.  Often the causes of health systems problems are complex and uncertain and it may be more appropriate to consider underlying factors without attributing causation. The process of clarifying the cause or underlying factors is unlikely to be simple or linear.
Few basic steps to be taken into consideration while addressing a problem.
Don't be deceived by bulk amounts of data
Grass-root analysis to understand the system that emerges the problem
Broaden your focus areas
Define the limitations of the problem
Identify causes, effects, and key stakeholders
Examine future developments
How are you creating an unfair advantage in CX in this futuristic competitive business environment?
Creating a sustainable and long living competitive advantage is really a brainstorming for every organization. The challenge is that in today's marketplace competition is fierce, with the window for competitive advantage shrinking as competitors quickly match each other is offering. The feature that was new and innovative today may be outdated tomorrow.
Because of this backdrop, some companies are looking long and hard at their customer relationship and how these very relationships may be the sustainable competitive advantage for which they have been looking for.
To attain and sustain a competitive advantage it needs to be different/difficult for your competitors to reproduce or additional, higher to the competitors, valuable and costly for your competitors to achieve. Managed in the right way Customer Relationships can have all these characteristics. The best part is that this advantage is available across industries.
In order for an organization to building durable customer relationships, customer maintenance needs to be a top significance that is acknowledged and supported by everyone within organization. This will mean the difference between viewing your customers as valuable assets to be nurtured and retained or just anonymous numbers.
How did your organization make the personalized interactions better during this entire journey?
A tailored customer experience is more than just targeted email drives or commercials. It's the ability to approach and react  to each customer exclusively throughout the patron journey and it is one sign of a booming customer experience management program.
Understand how strategies are Important to your Business.
Execution of Prototypes in the market to collect market signal
Identify Which Procedures are Impacting CX Utmost
Implement Process Changes to Expand CX
Measure Results and Connect to Bottom Line.
Why do you think that the CX strategies should not work in silos?
Silos influence customer experience; this might be the highest-ROI effort of your customer experience council, chief customer officer, chief operating officer — or better yet, every employee. Things that do not make sense in the way business is done can usually be traced to silo-ization. and the pain of business silos is well-known to everyone, whether employee or customer.
The bad side: short-sightedness, egocentricity, inaccessibility, and inefficiency of course these are painful. Use knowledge in determining whether a silo should be abolished. In some cases, elimination generates its own set of downsides. Overall, the key to dealing with silos inside a business is in expanding our standpoints and inspirations in the work we do. This is the genesis of collaboration and universality (i.e. compatibility) needed to overcome the negatives while benefiting from the positives.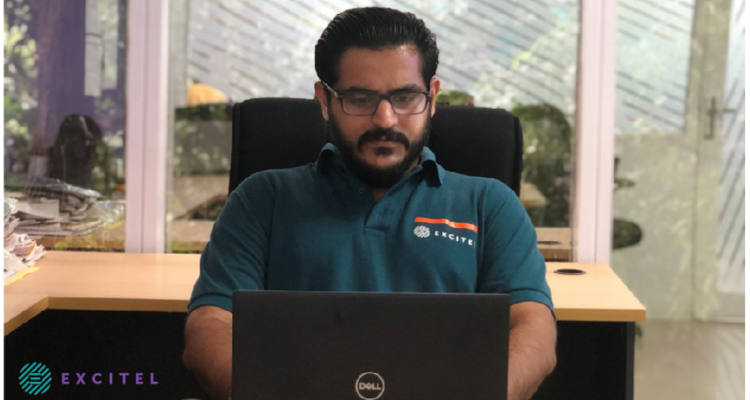 Customer Experience cannot be a departmental goal, it must be a culture that is embedded consistently – the very system an organization lives by.
CXREFRESH was incorporated to create a global community of CX leaders and thought leaders who will come together to create world class CX strategies for businesses to grow. In our quest to showcase industry leaders and iconic professionals on CXREFRESH, we got a chance to meet Mr. Kashish Ahuja, Chief Experience Officer, Excitel Broadband.
Know how Excitel is transforming CX benchmarks in the competitive ISP domain.
Kashish is a part of the core team at Excitel with primary objective of growth & expansion. He is a renowned business leader with 15 years of rich experience in managing various functions & digital transformations across industries. Known for his result-oriented approach, his key strengths are formulating robust strategies, building high performing teams; backed by strong execution focusing on Customer Experience, Value Generation & Cost Optimization. Before Excitel, Kashish held key roles in Customer Experience & Marketing with companies like American Express, Home Credit & Hyatt Hotels.
Excerpts from his interview
We see that very recently you have taken up a new job, what is your role now with Excitel?
Yes, it's been a few months since I joined Excitel which is an Internet Service Provider, I am a part of the core team with growth & expansion as our primary objective. From strategy to execution, I am accountable for everything that touches the customer. It's a new industry for me so there is learning, some challenges & a lot of excitement. At present, I invest most of my time in studying the existing CRM landscape, shaping up essential processes, profiling our customer, understanding their challenges & expectations.
What do you think is great customer experience in today's age?
Customer expectations are ever evolving, there is a shift in customer behavior every now & then. Due to cut-throat competition, we must learn to value customer expectations & consistently adapt. Personalization has become very important, they want you to know their preferences & expect customized interactions (tailor made for them). More & more customers now prefer digital channels to communicate, be it a Mobile Application/website or Social Media, Email/Chat – any company's Customer Relationship Management needs to be constantly evolving with customer needs in order to stay relevant in the industry.
How do you build a CX strategy?
I would do this in three steps – First, use available data from internal sources to understand what your customers feel, identify what triggers dissatisfaction & what they appreciate. Second, draw a customer persona, draft an engaging discussion guide covering all aspects that can help you understand customer sentiment w.r.t. a product/service, conduct some focus groups, personal interviews & digital surveys directly with the customer. Third, stitch it all together to address gaps & expectations, improve processes, arrive at what can be potential wow factors, you could use what they already appreciate about you or innovate using learnings from the research to create these 'wow factors'  that give you the competitive advantage.
How do you identify the problems in your current CX strategy?
In order to measure how good or bad your CX strategy is, one must periodically solicit feedback from customers, could be in terms of Customer Satisfaction surveys or even Net Promoter Score through any digital channel. Though, not too often, else it could irritate your customers but just enough for you to know how your customers feel about your product or service, how they think you are doing right or wrong & you must use these insights to constantly sharpen your CX strategy – this is the most important part of this exercise.
How do you think you can create an unfair advantage in CX in this futuristic competitive business environment?
Proactive versus Reactive – Don't wait for the customer to point out where you're going wrong, have systems in place that are monitoring your relationship with the customers, even the interactions & based on some predefined internal triggers such as usage patterns & external triggers such as market trends, you can proactively know if something needs to be addressed so you can take immediate corrective steps to recover before you've lost the customer.
How is your organization making personalized interactions better during this entire journey?
We're always trying to make it easier for the customer, be it reciprocating each customer's choice of communication channel, or be it implementing a strong omnichannel CRM system so we can capture details from all previous interactions across touch points, highlight customized offers for customer benefit in order to value & strengthen the relationship. We're trying to use a lot of data intelligence to build a strong CRM system which enables us to deliver unparalleled personalized experiences.
Why do you think that the CX strategies should not work in silos?
Customer Experience cannot be a departmental goal, it must be a culture that is embedded consistently – the very system an organization lives by. In a customer life cycle, they may touch different departments and CX should be a consistent binding force built into the DNA of all employees across the organization in order to ensure seamless customer experience. The team in action – breaking the silos @ Excitel HQ, New Delhi.

Mr. Pravin Jha, Deputy General Manager, Tractors and Farm Equipment Limited,— A True CX Leader
Mr. Pravin jha is a strong sales professional with a EGMP focused in Business Administration and Management, General from Indian Institute of Management, Bangalore. He has a vast experience in the automotive industry .He is an experienced Sales And Marketing Specialist with a demonstrated history of Negotiation, Sales, Business Development, Marketing Strategy, and Sales Operations.