70% of CXO's miss to check these 9 attributes before commissioning a BPO partner.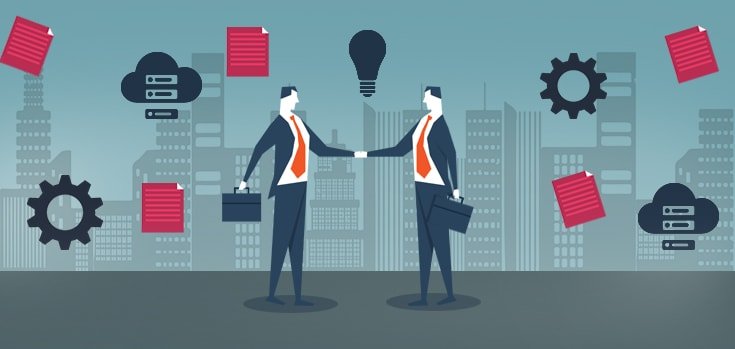 The global outsourcing industry had experienced sustained revenue growth between the years of 2000 to 2012, followed by a disruption in the years 2012-2015. At present it is experiencing a growth surge. The latest IDC report by GII predicts that the Global Outsourcing Market is expected to reach US $202.6 billion in 2016 with a five-year CAGR of 5.3%. In addition, the outlook towards BPO has changed with BPO now being considered as a transformational tool. Businesses are now expecting it to add more value beyond cost reductions. Outsourcing facilitates broadening of market base, enhancing business-customer relationships, provides new answers to complex and changing questions and pushes business process transformation.
It has becomes important for companies to ensure that they make their choice of a BPO partner with care and consideration, given that the decision to outsource and the accompanying adjustments and changes that come with it can be daunting. Managing a relationship with the wrong BPO provider can be disastrous. Knowledge of the essential traits that contribute to the performance of a great BPO partner would come in handy in making the final decision.
9 Essential Attributes of a Successful BPO Partnership
Here are nine essential attributes that distinguishes a top performing BPO partner from the rest leading to a highly successful BPO partnership. An effective BPO partner:
Inculcates a Partnership-based approach
A survey conducted by the Everest Group found that adopting a partnership-based approach towards BPO governance is a best-in-class BPO practice. This approach involves both parties taking a collaborative approach to governance with the BPO provider playing the role of a strategic partner and both parties adopting a flexible attitude towards business objectives as the relationship matures. Both parties take a fair approach towards conflict resolution. It would also require a shared approach towards governance, operation, management and organizational structures.
Emphasizes on Conferring Value beyond Cost Reduction
An ideal BPO partner should not restrict itself to fulfilling the essentials but must think in terms of delivering value far beyond the minimum. A high performing BPO provider should think of how their service can help their client far beyond the limitations; how they can contribute in terms of improving collaboration and innovation and should have specific ideas on their contribution as well as strategies and ideas with respect to the future. Today's BPO providers are expected to go above and beyond the SLAs where possible, keeping the company goals and vision in mind. In a survey of businesses, 2/3rd respondents definitely expressed a requirement for BPO partnerships to be value-based and not just simply about reducing costs. A BPO partner should address both tangible as well as intangible objectives.
Leverages Latest Technology for Business Process Transformation
A high performing BPO partner customizes their processes using technology to multiply value. Cloud computing, analytics, social media, automation are among the latest technologies employed that differentiate the top BPO provider from the average as it helps them to innovate and confer advantage. A survey conducted by Everest Group showed that 56% percent of high performing businesses said gaining access to technology in a BPO partnership was important, while only 27 percent of typical performers agreed.
Possesses Capabilities that Assure Results
A suitable BPO provider would possess the necessary wherewithal including processes and technology that can be used to re-engineer your processes to help achieve your goals within the specified time limit. It would be utilizing performance metrics that help in monitoring the performance of the outsourced processes as well as how it impacts the overall performance of the company
Possesses Comprehensive Industry Domain Expertise Enriched by Analytics
Companies must carry out thorough research into the capabilities of the potential BPO partner. Some of the necessary attributes that the BPO provider must possess include the possession of in-depth knowledge of industry verticals and best practices. The BPO partner must display considerable expertise and experience in the desired industry line. They should have worked with other businesses and organizations in your industry and so should be well aware of industry specific context, terms, concepts, facts and trends that are necessary for ensuring that exact and precise BPO services are provided.
Offers the Right Outsourcing Solutions in the Right Location
As BPO options expand and outsourcing providers expand their footprint world -wide, choosing the right location for outsourcing becomes critical for the success of business strategies. Keeping the number of available options in mind (nearshoring, offshoring, onshoring), companies must identify the BPO partner with global service delivery centers that is best suited for translation of their BPO goals. Different businesses benefit from different kind of outsourcing models. An experienced BPO partner would provide you with the best possible solutions for your BPO requirements, ensuring that your process is executed in in a location that is conveniently located to your business, not affected relatively by prevailing global forces such as wars and conflicts and equipped with disaster recovery options.
Promotes Business Adaptability by Offering Scalability
Keeping the uncertain and dynamic global economic and business conditions in context, an effective BPO partner would have options for scalability incorporated as part of its outsourcing mandate. They would be able to scale up or down the operations of the project in accordance with the requirements. The quality of a BPO partner can be evaluated from the way they are able to modulate a project in response to changing requirements as well as opening up in new locations, where required. They should be able to align their schedule along with yours.
Comprehensively Invests in Human Talent
A high performance BPO partner will invest in its human resources as the success of any BPO enterprise is dependent on the quality of the staff. High performing staff will ensure that a BPO project ranks high on all KPIs. Surveys show that most companies realize that the success of BPO initiatives hinges upon the investment in manpower. 75% of top business performers credit the success of their BPO activities to the quality of the provider's BPO people expertise. Only 38% of average business performers realize the value of its human resources.
Complies With International Industry Specific Process Quality And Data Security Standards
The right BPO partner should have processes and procedures in place that are in alignment with standard industry regulations concerning quality management, data quality and security. Data security has become a serious issue worldwide with many high profile security breaches having occurred in recent times. Confidentiality and data protection remains a vital issue of concern for companies intending to outsource. A reliable BPO partner would address these issues by ensuring that they possess accreditations from top industry specific regulators which are a measure of their commitment to data security, confidentiality, protection of healthcare information, and other industry-specific requirements.
Provides Business Continuity Planning And Disaster Recovery Options
A reliable BPO service provider would possess contingency plans to ensure business continuity in the case of emergencies and disasters. The Business Continuity Planning options would include measures to minimize service disruption and enable resumption of normal operations as well as facilitating shifting of services. Embarking on an outsourcing journey requires enormous amount of research and planning before settling on the right kind of BPO partner that helps businesses achieve their mission-critical goals. Inserting the above points in their BPO partner selection checklist would help businesses make more effective and accurate decisions regarding the choice of a suitable BPO partner. The careful and well-researched choice of an efficient and experienced Back Office Business Process Outsourcing (BPO) services provider would help businesses achieve their goals in a comprehensive way.
CXREFRESH          CUSTOMER EXPERIENCE       BPO PARTNER