Five sure shot Ways for CXO's to Embrace the Customer Experience Disruption.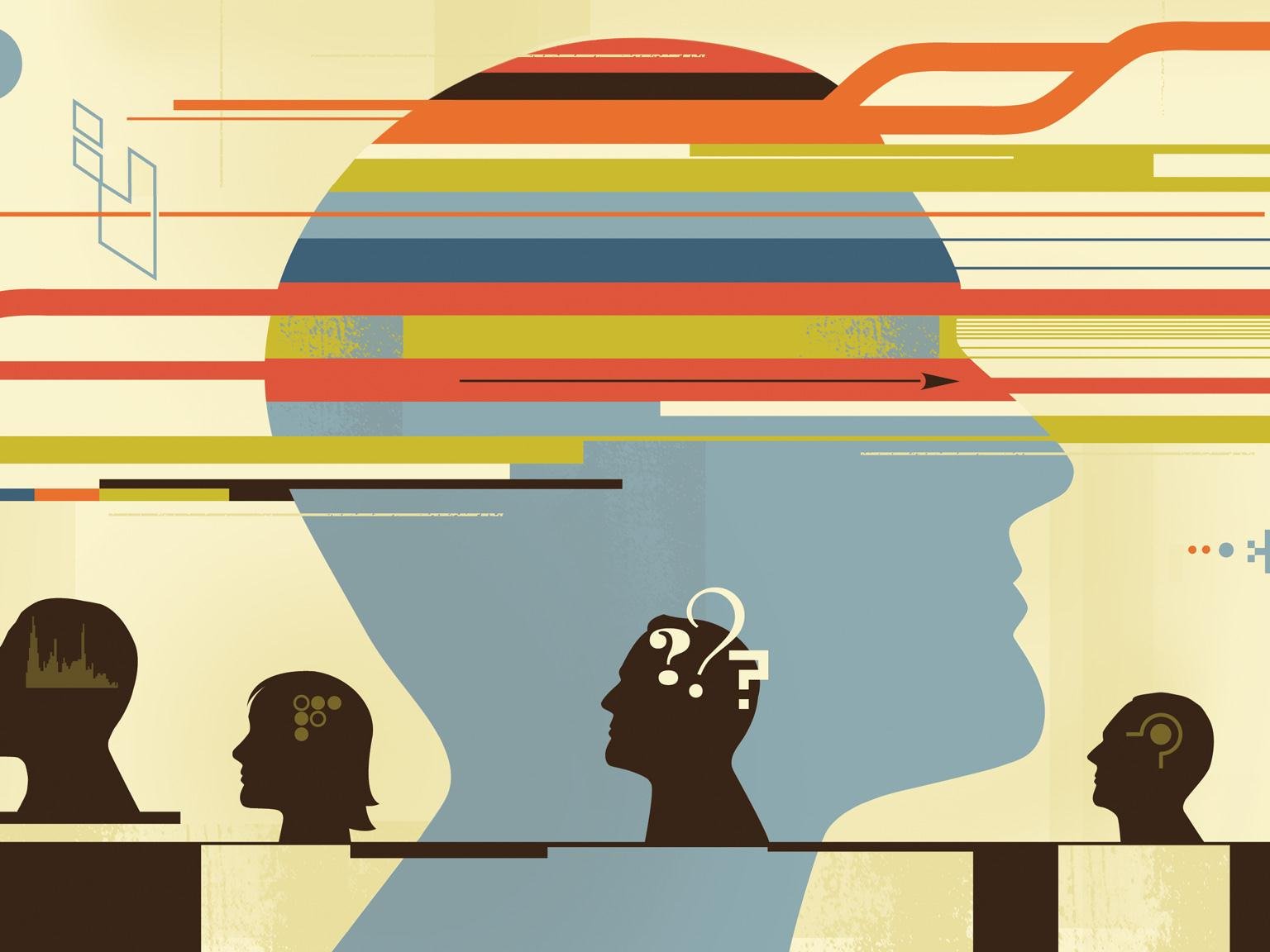 Many current business models are being disrupted. Retailers that are just providing shelf space will soon be out of business. Amazon is continually disrupting existing business models by combining a customer experience based on utility, with convenience at the center of their strategy.
The multi-channel buying habits of consumers demanding a seamless experience pose complex challenges businesses.
Businesses that are thriving have figured out ways to design experiences that attract and retain customers by offering a personal experience that is relevant and personal. Sometimes entirely new business models are required, other times altering the existing model is all that is required.
Creating new products is a daunting task. One study has identified what they term a "decay curve". According to this study, it takes over fifty ideas to create a new product. By ideas they mean an idea that has been screened, analyzed, developed, tested and marketed.
The customer landscape is rapidly changing, it's being transformed by a confluence of technology, the internet, and new consumer social behaviors. Digital transformations in unrelated industries play a role in shaping consumer expectations in all industries. For example, when Starbuck's created their mobile app that enabled increasingly elaborate purchasing interactions, other industries began to look for mobile solutions.
The availability of smart devices provided unprecedented mobile computing power for consumers. As the adoption rate of these devices has soared, so have expectations for a personal, seamless mobile experience.
In the new consumer landscape disruption isn't a destination or an event, it's a journey. Companies that want to survive recognize that the reality of the new competitive ecosystem requires new rules of engagement. This shift in mindset starts at the top, it's a critical success factor.
Consider some of these statistics
According to McKinsey over half of all customer interactions happen during a multi-channel journey.
Today's internet consumers want their online questions to be addressed promptly; 42% expect a response within one hour.  Source Gigya
45% of consumers prefer a cross-channel combination of online, mobile, and in-store shopping. Source Gigya
68% of consumers agree that shopping today is less about brands or products themselves and more about what they are feeling and needing. Source Gigya
74% of modern consumers rely on social networks to guide purchase decisions. Source Gigya
86% of buyers will pay more for a better customer experience, but only 1% of customers feel that vendors consistently meet their expectations. Source CEI.
Various studies detail levels of customer frustration with the friction they encounter in many organizations. Having to wait on hold for lengthy periods of time, repeat the same information to multiple employees across multiple channels, and failing to get their questions answered in a timely fashion are just a few examples of friction.
McKinsey's research dispels the traditional buying funnel. In the new landscape, consumers operate differently. The new buying process is more like a journey than a linear trek through buying stages. To be relevant firms must recognize that their customer's experience journeys vary depending on the product or service they are offering. These journeys are continually evolving with the rapid pace of digital innovation.
A few journey examples might be:
Onboarding
Making a payment
Resolving a customer service issue
Billing
Reordering
Checking product or service availability
Brands that are closing the customer experience gap are finding ways to remove friction by transforming the customer experience from moments to journeys. Even more critical, is evaluating the efficacy and experience of each journey from the customer's perspective.
Most companies are finding ways to get their employees in close proximity to their customers so they can observe and interact with customers to gain an empathetic perspective. In an ecosystem, solutions may be found outside your existing buying process.
Customers expect a seamless multi-channel experience that gives them access whenever wherever and however they choose to connect. When in the midst of a journey, they expect to continue with the process from their last contact point.
50% of all customer interactions happen during a multi-event, multi-channel journey.
Embracing the Customer Experience Challenge.
Removing friction requires agility, collaboration, engaged stakeholders and a culture that nurtures continuous learning and an accurate understanding of what matters most to the consumer. Consumers and brands now function in a world of constant innovation; all are subjected to a barrage of multi-channel noise each and every day.
Here are five factors that can contribute to a satisfying and differentiating customer experience.
Culture
An innovative culture is the fertile soil of new ideas and innovation. It creates the space where the mission, vision, and values of the firm align with the behaviors of the employees. At its best, it's a community of all stakeholders working toward a common goal.
Are you part of creating a culture that values the customer experience? When values are aligned employees are motivated to serve the customer and each other. Is everyone able to articulate the mission and values?  Are new employees screened for behavioral alignment with the values of the organization?
Listening
Feedback is the fuel of innovation. Giving and receiving feedback is a skill that must be developed and honed. Our biology works against us. The brain doesn't always appreciate feedback, especially the developmental kind.
The folks at IDEO, a design thinking firm, are careful about language. Because they must provide a lot of feedback they have adopted language that encourages candid feedback. When critiquing they use two types of statements:
" I like ……."
"I wish…."
I like is obvious, I wish is a way to communicate improvement feedback without any judgmental baggage. Personally, I like these statements and I've found them quite useful.
Social media has created the opportunity for a dialogue with customers and associates. Emerging tools offer marketers a means by which they can monitor and even enter conversations. However, it's important to understand the appropriate etiquette to avoid missteps and maximize the benefit.
Asking customers, prospects, and employees open-ended questions is a very useful practice. We are often blinded by our own knowledge and assumptions. Allowing, even encouraging candid feedback is a helpful way to identify opportunities and challenges.
Good listening practices can serve as an early warning detection system allowing companies to respond before potential problems become serious ones.
Empowering
Consumers are frustrated by an inability to get:
answers to their questions
resolution to their problems
According to an American Express survey, 78% of consumers have bailed on a transaction or not made the intended purchase because of a poor service experience.
More importantly, when companies engage and respond to customer service requests over social media, those customers spend 20% to 40% more money with the company than other customers do.
Many companies spend a great deal of time and effort defining the customer's journey. They realize that designing an engaging customer experience can offer many benefits and ultimately have a positive impact on the bottom line.
Try asking your associates a few open-ended questions about their experience with each other, customers, supplies. Ask them about suggestions for improving their lives.
Speed
Customers expect quick answers and solutions; this is essential if you are committed to listening socially. Even if you aren't committed to social listening customers are increasingly presuming you will be listening or they'll switch to a competitor.
Associates need the tools, training, and trust to quickly handle and resolve customer questions and complaints without transferring consumers from one department to the other. Ask frontline stakeholders to identify gaps and barriers that create friction and slow down responses. Are these gaps created internally? Externally? Experiment with design changes that offer faster solutions. In some cases, self-service options may be an effective alternative.
Speed is often relative, so it's important to appropriately set and manage expectations. Make use of the feedback loop to develop an appropriate understanding of how your customer defines speed.
Agility
If companies are going to transform the customer experience from moments to journeys, then they'll have to be willing to continuously learn and make adjustments. This is a new paradigm for many because it may feel more like a laboratory than a business. Successful companies will always be innovating, trying new ideas and methods, keeping what works and dropping what doesn't.